The best small businesses opportunities for 2019, chosen from across a variety of industries. To make my list, these businesses must:
Have the potential to be profitable now and for many years in the future
Be able to do well even in uncertain economic times
Not require a Ph.D. or decades of experience. Some require trade school training, a university degree or a prior apprenticeship, while others need only some prior experience and a passion for the industry
Not require large amounts of startup capital, but only what every startup business requires: dedication, hard work, perseverance and a desire to succeed
Most of these opportunities can be operated as home-based businesses.
You'll have a chance to generate a healthy income, be your own boss and make all the decisions. You could potentially have a more flexible lifestyle. Building something from the ground up can make starting a business very rewarding in itself.
Here are picks for the best small business ideas based on current trends in business and demographics, in no particular order.
Fulfillment by Amazon (FBA) Sales
The Fulfillment by Amazon (FBA) program allows sellers of products to market their wares through Amazon – the largest online retail platform in the world.
This is a great business opportunity because Amazon takes most of the headaches out of running an online retail business – in exchange for fulfillment and monthly storage fees, Amazon handles storage, packing, shipping, returns, and customer service queries as well as listing on Amazon's websites.
Sellers are responsible for shipping their products to an Amazon fulfillment center and for creating their product listings on their Amazon store. Once listings are live and sales are made, the seller begins receiving their portion of the proceeds on a weekly basis.
FBA sellers source products for their Amazon stores in a variety of ways, such as:
From original product ideas which the seller gets manufactured to specifications
From local or national wholesalers
From overseas bulk discount suppliers such as Alibaba
By arbitrage – purchasing discounted items online or from retail stores and reselling them for a profit
If you wish to start a product sales business the Amazon FBA program is an ideal way to get into the online retail marketplace.
Skilled Trades
It's unfortunate that nowadays that some parents have a tendency to discourage their children from considering skilled trades as a career choice, in part due to the erroneous belief that trades are poorly paid. In fact, skilled tradespeople are generally well paid and enjoy satisfying careers.
It has been estimated that 40% of current tradespeople will be retiring in the next decade, creating a huge demand for talented workers in trades such as:
Welding
Carpentry and general construction
Plumbing, pipefitting, and steamfitting
Electrical and electronic control systems
Heating, ventilation, air conditioning, and refrigeration (HVAC)
Machinists and Metalworkers
Masonry
Steelworking
The nature of skilled trades makes them ideally suited for self-employment:
High salaries and strong demand for experienced tradespeople in most locations
Most trades can be operated as home-based businesses as the work is performed at the customer job site
Compared to many businesses, startup capital costs are relatively low for most skilled trades, and most cannot be automated to any degree, ensuring future job security
The ability to relocate to other jurisdictions where demand is stronger. Many experienced tradespeople take advantage of opportunities in remote or overseas locations to command much higher levels of compensation.
Why not take advantage of the demand and consider one of the skilled trades as your next business opportunity?
Software Engineering and Development
Software engineers and developers create, test and maintain software on a variety of platforms, from mainframes to mobile devices. According to the U.S. Bureau of Labor Statistics, the demand for software developers is expected to increase by 17% each year through 2023, and the median pay in 2017 was slightly over $100,000 per year – making it a great business opportunity for those who pick up the skills.
The nature of the software development industry makes it ideal for contract employment. Many software engineers start out as salaried employees and eventually become self-employed contractors. Cloud computing and ease of remote access make software development an ideal home-based business.
Other high demand, well-paid opportunities in the Information Technology sector include:
Systems analysts
Hardware/software technicians
Network engineers
Security specialists
Meal Kit Sales and Delivery
Meal kit services are becoming increasingly popular with busy people who don't have the time to shop and prepare healthy meals and wish to lower their environmental footprint by reducing food wastage. The meal kit industry in the U.S. is expected to reach $10 billion in sales by 2020.
Customers select recipes online and meal kits with pre-chopped and measured ingredients are delivered to their homes on the chosen date/time, along with instructions for cooking and/or final preparation. Listed information such as calorie counts allows consumers to adhere to dietary requirements.
Meal kit suppliers often avoid large wholesalers and source ingredients from local farms, creating business opportunities for small to mid-size growers, ranchers, and seafood suppliers. Opportunities may also be available for delivery service providers to collect ingredients from producers and/or deliver the end product to customers homes.
Virtual Reality
Virtual reality computing (VR) is a huge leap forward in immersing the user in a realistic sensory experience. Hardware and software vendors are working furiously to bring new VR products to the marketplace and the industry is growing at a parabolic rate – according to statista by 2020 the worldwide size of the VR market will be in excess of $40 billion.
The potential uses of virtual reality for business or pleasure are practically limitless. For example:
3D movies – watching a movie in 360 -degree VR
Real estate marketing – imagine searching for a new home and being able to take an online VR walkthrough of an advertised house from the comfort of your desk chair
Gaming – VR is revolutionizing the gaming industry, with new VR titles being released on an almost weekly basis
Team-building exercises – shaking up team building events with a group VR experience
Social media VR interaction – friends will be able to interact in a virtual online space
Training – VR can inject a much higher degree of realism into training scenarios. Many businesses (such as UPS) are launching new delivery driver training programs using VR.
Meditation – VR is ideal for customized meditation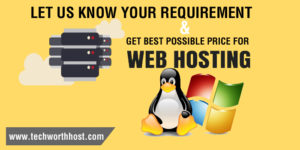 VR "escape rooms" and lounges (where groups of people get together to play VR games or go on VR adventures and/or solve group puzzles) are experiencing phenomenal growth. If you are tech savvy and interested in the technology, virtual reality could be the business opportunity for you.
Self Storage Units
The self-storage industry continues to be a booming business across North America, fueled by a more transient workforce, downsizing homeowners, the general trend for people to accumulate more and more possessions, and reality shows such as Storage Wars. In some locales such as New York, demand exceeds supply by 300%.
Ironically, the trend for businesses to reduce or eliminate storefront space has also contributed to the demand for storage space. Plumbers and electricians, for example, can store tools and equipment in self-storage at a much lower cost.
Modern self-storage requires a climate-controlled environment, lighting, and security. Initial capital costs for land and building construction are high but can be easily financed from rental income assuming there is a steady demand for storage space in your area – making your business plan attractive to banks and other potential investors, a great leg up when you're starting a new business.
Trachte Building Systems has free web-based calculators for determining the profitability of self-storage based on estimated capital expenses, operating expenses, and rental income
Home Renovations
If construction is in your blood and you think you would enjoy making clients' home renovation dreams come true why not turn it into a business?
Ask almost anyone who needs repairs or renovations done on their home (or business) – remodeling contractors are hard to find and the good ones are always busy. Home renovation is one business that always seems to do well, even in uncertain economic times.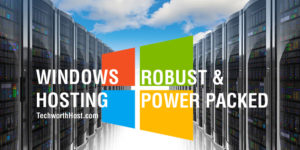 Statistics show that the average homeowner in the U.S. spends approximately $3000 per year on home improvements – generating a lot of business for carpenters, painters, electricians, plumbers, drywallers, roofers, tilers, and other tradespeople.
The home renovations business is ideally suited to self-employed individuals for a number of reasons:
Most renovations are performed on a contract basis
Startup capital investment for tools and machinery is typically much less than required for new construction
Business premises are not required as the work is performed at the customer location, making remodeling a perfect home-based businesses
Remodeling contractors provide services in a number of different ways:
As individuals, where the contractor performs most or all of the work themselves
As general contractors, who hire and supervise employees or subcontractor who perform the work
As specialists in a particular area, such as bathroom or kitchen renovations, or niches such as restoring historic structures, improving energy efficiency, or solar installations
To be a successful renovation contractor you should have:
Extensive experience in building construction, with hands-on expertise in at least one of the trades and knowledge of the others
Good contacts within the industry, so if needed you can call in sub-contractors to get specialty work performed in a timely fashion (such as architects, structural engineers, licensed electricians, plumbers, tilers, etc.)
Up-to-date knowledge of the local building codes and safety regulations
Licensing and certification if required in your jurisdiction. In the U.S., the National Association of the Remodeling Industry offers various levels of certification for remodelers.
ood organizational skills

 

Bike Sales, Service and Rentals

Given the health and environmental benefits, it's no wonder that bicycling has become the second most popular outdoor activity in America by the frequency of participation. According to peopleforbikes:

U.S. bike commuting has grown 47% nationwide and 73% in the largest cities over a 10-year period. North American cities are trying hard to increase the number of people using bikes rather than cars to commute to work.
Americans spend $81 billion on biking annually, generating 770,000 jobs.

Anything that's healthy, popular, good for the environment and heavily promoted by the government is a pretty good business bet. In addition to pedal-only powered bikes, E-bikes have become very popular. E-bikes can be pedaled without electric power or use electric power to assist, and sales are expected to rise to over 40 million units by 2023. Regular pedal bikes can be converted to E-bikes with a kit that allows replacement of the front or back wheel hub with one containing a small electric motor and adding a battery and cabling.

If cycling is your passion and you want to become an entrepreneur, this may be the perfect business opportunity for you.

 

Senior Care Services

Senior care services continue to rank as one of the best business opportunities. Demographics play a big role. The first baby boomers hit age 65 in 2011. The entire baby boomer generation will have will have reached age 65 by 2030. Seniors will make up 1/4 of the entire U.S. population. Unfortunately, although they are expected to live longer lives than previous generations, it's also expected that they'll spend more years in sickness, according to a report on senior's health by the not-for-profit United Health Foundation.

Fortunately, baby boomers are a wealthy demographic compared to previous generations. For the most part, they can afford to pay for the services necessary to maintain their lifestyles. This includes continuing to live at home in their own communities. According to research by the American Association of Retired Persons (AARP), nearly 90% of seniors have this goal.

Many affluent seniors suffer from various health and/or mobility issues and are increasingly uncomfortable or unable to drive their own vehicles. They may find it difficult or impossible to take care of household chores such as landscaping, cleaning, cooking or caring for their pets. Others travel extensively and require house sitting or pet sitting and property maintenance services. All in all, a wealth of opportunities exist for entrepreneurs who wish to take advantage of the senior care trend. If you're not interested in starting your own business from scratch, various senior care franchise opportunities are available.

 

Gourmet Coffee

Think an independent coffee shop serving espressos, lattés and cappuccinos can't compete with Starbucks? Think again. A new coffeehouse recently opened in my little town and it has been packed with customers from day one. The owner attributes his success to:

Being in a convenient location for vehicle, cycling, and foot traffic
Offering a pleasant atmosphere, including an outdoor patio
Serving high-quality beverages made from small-batch specialty coffees, served by properly trained baristas so the product is consistent
Not attempting to compete with fast-food outlets by selling brewed coffee


 

Facilities Support Services

 

Markets on Wheels: Food Trucks

 

Gain the Necessary Education, Skills and Training

 

Develop a Solid Business Plan