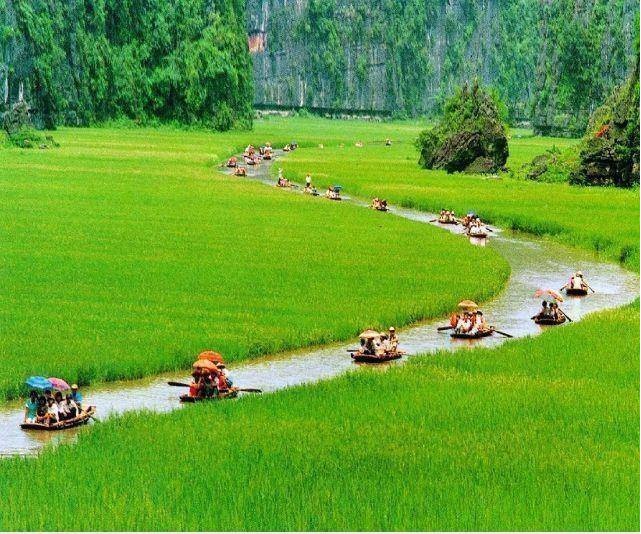 Bangladesh is a land of mystery and intrigue. The country is centuries old and while it has seen many visitors over the years, it is only now starting to experience a commercial tourism boom. In many respects, Bangladesh is a land of opportunity and adventure. All you need do is step out and discover its many mysteries for yourself.
Cox's Bazar: The Longest Sea Beach In The World

Cox's Bazar is the world's longest natural sandy sea beach and the most attractive tourist spots for Bangladesh. Every year lot's of local tourist & foreign tourist come here to spend their leisure in Cox's Bazar. The Cox's Bazar sandy beach is about 122 km in length.
Cox's Bazar, mostly famous for its beautiful sea beach and the sunset. The sun set of the Cox's Bazar sea beach is unbelievable. During evening Cox's Bazar provides a unique opportunity to observe the beauty of sunset behind the waves. When the light of the sun fall down to the sand at sunset, it looks like the sand is not as if they were pearl!
How to go Cox's Bazar:
From Dhaka city (the capital of Bangladesh) and outside the Dhaka city you can easily reach Cox's bazaar by bus. AC, non-AC, Express and non-stop services are available to principal towns and cities in Bangladesh. Ticket price range will be BDT 900-BDT1500.
The Rail Way Service is also available from Dhaka Kamlapur Rail Station and other cities in Bangladesh to Chittagong and then by bus or car to Cox's Bazar.
You can also go there by air. By air form Sahajalal International Airport, Dhaka or Shah Amanat International Airport, Chittagong, You can go directly to Cox's Bazar Airport through several local airlines such as Bangladesh Airlines, GMG Airlines, Regent Airways and United Airways.
By Air it is 30 minutes journey from the domestic terminal of Shahjalal International Airport at Dhaka. one way fair range will be approximately BDT 3500 – BDT 7500.
Accommodation (where to stay):
Cox's Bazar is called the city of residential hotel. You will get a number of hotels and restaurants there with different budget. Most of the Cox's Bazar hotels accommodate superior account with
reasonable cost.
In Cox's bazaar the luxurious tourist hotels are Seagull Hotel, Hotel Sea Palace, Hotel Coral Reef, Hotel Paradise, Hotel Mishuk, Hotel kollol, Hotel Sea Heart, Long Beach Hotel.
Main attractions in Cox's Bazar:
Cox's Bazar sandy beach isabout 122 km in length
Saint Mertin island
Chera dip
Moheshkhali
SonadiaIsland
Labonipoint,Cox's Bazar Beach
Inani Beach
Dulahazra SafariPark
Himchori
Ramu
Saint Martin : Only Coral Island In Bangladesh
Saint Martin's is the most beautiful and only coral island in Bangladesh and one of the best Eco-Tourism Destinations among the others. It is called the marine paradise of Bangladesh, located in the northeast part of the Bay of Bengal, just about 9 km south of the Cox's Bazar-Teknaf peninsula and 8 km west of the northwest coast of Myanmar. The island forms at the southernmost part of Bangladesh and at the estuary of the Naf River that divided Bangladesh and Myanmar marking as the international borderline between the two countries. The island is locally called as "Narikel Jinjira" that means Coconut Island when a lot of coconut grows in this island. Someone called it "Daruchini Dip" due to its lovely landscape and illusive crystal blue water of the Bay of Bengal that surrounding the island. The location of Saint Martin's Island is on the getaway in Bangladesh. The surrounding coral reef of the island has an extension named "Chera Dwip".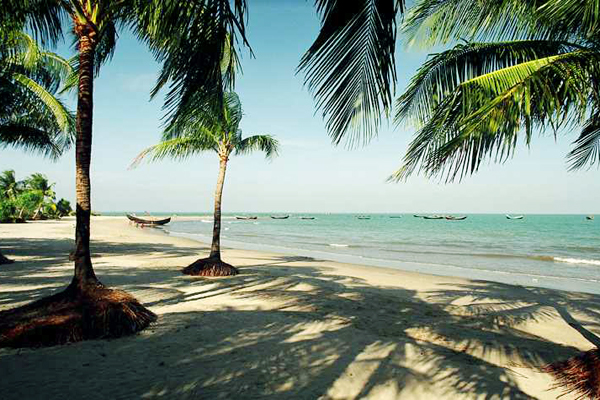 The first human settlement started in the island just about 250 years ago by some Arabian sailors who named the island "Zajira". During the British period, the island was named St. Martin's Island. The population of the island is about 7500 and the main profession of the people is fishing. Besides algae collection, tourism services etc are the common profession of the inhabitants. Water transportation is the only way to reach this island i.e. boats and ships (mostly for tourists) from Teaknaf. The major goods for daily livelihood for the inhabitants come from the mainland Bangladesh.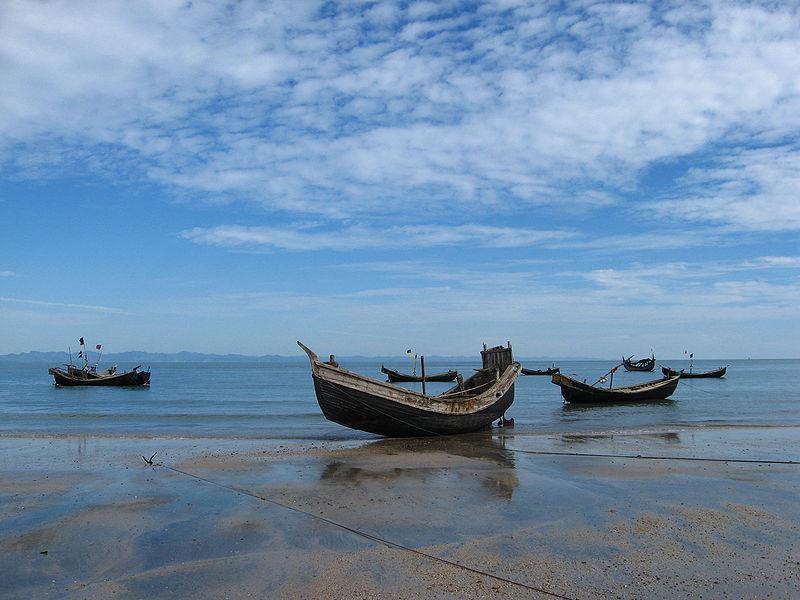 From 1989 to 2004, non-residential Bangladeshis and foreigners were only allowed to visit the island. However, this has changed and now residential Bangladeshis are also allowed to visit the Island. There is no electricity supply from the national grid in the island. The tourist hotels of the island run on generators.
It is possible to walk around the island in a day because it measures only 8 km2, shrinking to about 5 km2 during high tide. You will get the best weather usually from November – February to visit this island. From March to July, the weather of the region may be rough. Very often, cyclone can strike during these times. The island was seriously harmed by the devastated cyclone in 1991 but has fully recovered, and was untouched by the 2004 tsunami. So from March to July is tourist off season.
In the past few years, St. Martin's visitors have increased dramatically. St Martin's Island is perfect for tourists who wish to revive escaping the monotony of a robotic daily life. The island is all about sun, sea and palm trees. During the tourist season, the island comes alive with water and beach sports, with beach parties and bonfires lighting up the evening sky. The island is very suitable for scuba driving. One may also enjoy engine boat or speed boat tour in the very crystal blue water around this island. Though there is no security problem for the visitors, one can pop down to the Coast Guard station for any kind of security helping. There's no land phone but mobile phone network. So you can communicate with the world and even you can browse Internet from your wireless devices.
Chera Dip
Chera Dip is a coral based island adjacent to St. Martin but divided during tides. You can go to Cheera  Dip from St Martin's island by walking (!) or by local motorboats or tourist boats. A lot of Corals of various species – living and dead form the land of the island. There is a small bush which is the only green part of Chera Dip enhancing the landscape of this island. There is no permanent inhabitant in Chera Dip, so it is advisable to the tourists to go there early and come back by evening. To enhance your enjoyment, you can taste there fry of fresh marine fisheries and green coconut water from a number of mobile shops dedicated to tourist services.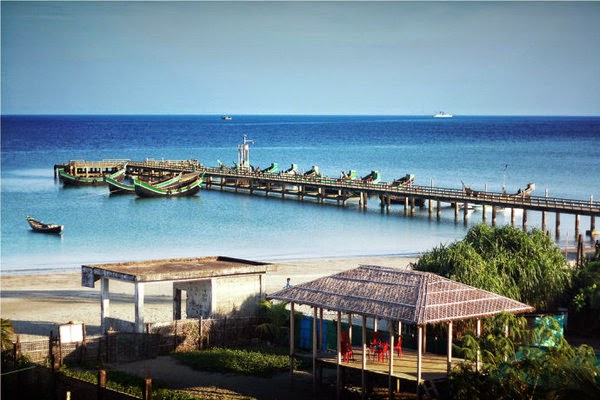 Hotels Booking in Saint Martin Island
Accommodation in St. Martins Island is limited, so it is advisable to book hotel before you plan to go to this Island. You will hardly get a chance to stay in this hotel if you are a sudden visitor of St. Martins Island. The remarkable tourist hotels in Saint Martin's are Hotel Nijhum, Prashad Paradise, Sraboni Bilash, Samudra Bilash, Resort Simana Parie etc. Booking of these hotels are also possible from Dhaka, Chittagong and Cox's Bazaar. All these hotels are situated adjacent to Seashore. From these hotels lobby or veranda, you can enjoy the illusive breeze and romantic sound of Sea. There are also some other motels and hotels established recently in St. Martin's for tourist accommodation. Besides, the local fishermen and inhabitants also rent their well decorated rooms for tourists' accommodations purpose. If you are lucky enough, you can spend the exotic moonlit night at St. Martin's Island. The beauty of Full moon in St. Martins Island cannot be expressed in words, if you are not there at that time.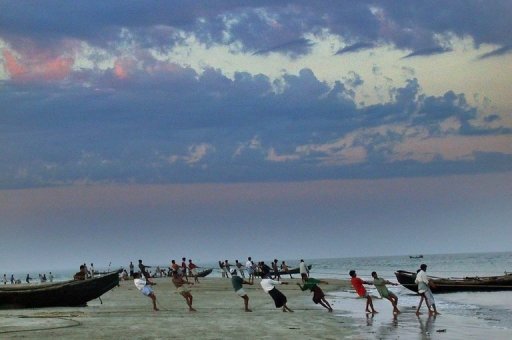 How to Go St. Martin Island
You can go there by sea truck, local motorboat or tourist boats. Currently, five shipping liners run daily trips to the island, including Keary-Sindbad, Keary Cruise & Dine, Shahid Sher Niabat, L C T Kutubdia and Eagle from Teknaf. Beside a shipping liner recently inaugurate there service from Cox's Bazaar. Tourists can book their trip from Dhaka, Chittagong or Cox's Bazar. You need to fly or take a direct bus down to Cox's Bazaar, and then take a bus to Teknaf, which is the most southern police station of Bangladesh. You can also go by rail to Chittagong and then a bus from Bahaddarhat station to Teknaf via Cox's bazaar.  From my own experience, it is better to travel sea truck from Teknaf and take an open dock ticket to enjoy the adventure and thrill of the mighty Bay of Bengal. You will have a chance as a bonus to enjoy the green hill tracts of Taknaf to soothe your eyes in the west and Mayanmar borderline in the east when you are in open dock of a sea truck in Naf River and estuary. Sea trucks leaves Teknaf every morning at 9.00 am, and return from St. Martin Island in the same day at 3.00 pm.
Package Tour to Saint Martin Island
Beside Bangladesh Parjatan Corporation, a number of renowned local Tour Operators arrange package tour to Saint Martin Island from November to February. It is a wise decision especially for foreign tourists to hand over all headache of journey, accommodation, foods and so on to an experienced Tour Operator to visit the amazing tourist heaven Saint Martin's island, Bangladesh.
Pangtumai Waterfall, Sylhet –  Bangladesh
Pang Thu Mai is a small village near indian border. It is located in Gowainghat district of Bangladesh. Lush green Hills of Indian state of Meghalaya are clearly visible from this remote village of Bangladesh. Beautiful Peain river is fed by many water falls originated from mighty Meghalaya hills. One of the falls namely Barahill falls is located actually in the middle of  Bangladesh-India border. One is not allowed to come very close to the waterfall as it belongs to India and the lake belongs to Bangladesh. One can see the range of Meghalaya hills with thick green vegetation from this remote village. The view of the waterfall is so captivating that it attracts people of all ages. The best time to visit this tiny village is rainy season when the waterfall comes to full life. The only sorrow is that one can not come very close to this fabulous water falls from Bangladesh side.
Teknaf Sea Beach: Complete Solitude On A Gorgeous Beach
Teknaf Sea Beach or Teknaf Peninsula is one of the longest (80 km) sandy beach ecotourism destinations in the world. It characterizes an intermediary ground for the wildlife of the Indo-Himalayan and Indo-Malayan environmental sub-regions. Teknaf Peninsula includes mangrove, beaches and sand dunes, mudflats, canals and lagoons and marine habitat. This mangrove forest happens in Teknaf peninsula both as mostly distributed in the intertidal zone and natural forest with planted stands. The habitat of 161 different fisheries species supported at the Teknaf peninsula mangroves.
Nilgiri Tourist Spot
Nilgiri is the most wonderful and highest hill resort of beautiful Bangladesh with astonishing natural beauty. It is located 47 kilometer South-East of Bandarban city on Chimbuk that is 2400 feet high from sea level. You'll find fancy residential accommodation which makes a difference. This attractive resort maintained by the Bangladesh Army.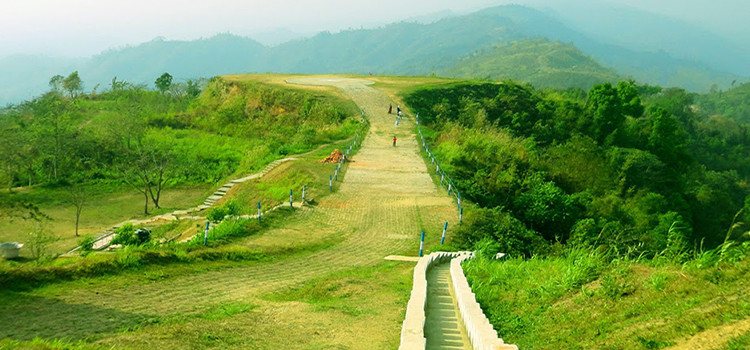 Nilgiri or Nil Giri is one of the tallest peaks and beautiful tourist spot in Bangladesh. It is about 3500 feet high and situated at Thanci Thana. It is about 46 km south of Bandarban on the Bandarban-Chimbuk-Thanchi road. Beside this spot you can see Mro villages. Their colorful culture and living style are surely an unexplored experience for the visitors. In rainy season here creates a spectacular scenery, the whole spot is covered with the blanket of clouds. You can enjoy a cloudy experience. Winter is waiting for you with it's foggy gesture on the height. It is a nice place for campfire in that season. Most attractive time is the dawn. It is better if you chose to stay during 7-18 dates of a lunar month to enjoy the moonlit night. You can also enjoy the serpentine course of Sangu River. This is the most spectacular tourist spot in Bandarban and managed by Army brigade of Bandarban.
Information for Tourist
There is beautiful resort in the top of the mountain maintain by the Bangladesh Army. You have to confirm the reservation through army officer. There are three well furnished cottages ranging from Tk4000-7000. There are also three tents having 4 beds each Tk2000 per tent. There is also restaurant, helipad etc. Electricity available from 6-9 pm and temperature near 10-25 degree Celsius.
Nilgiri is 46 kilometer away from Bandarban sadar. Visitor can hire a private vehicle from Bandarban sadar or you can go there by Thanci bound bus or jeep. On the way to Nilgiri Visitor have to register his name and address to the military check post.
Sundarban : The Largest Mangrove Forest In The World
Sundarban is the largest mangrove forest in the world and one of the best tourism in Bangladesh which is a mist-masked, river-riddled slough region of changing tides, human-eating tigers and secluded adventure. This is really wild landscape and chug-chugging along its river waterway into its marshy heart of darkness is as breathtaking as it is serene.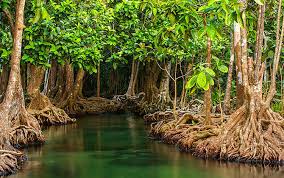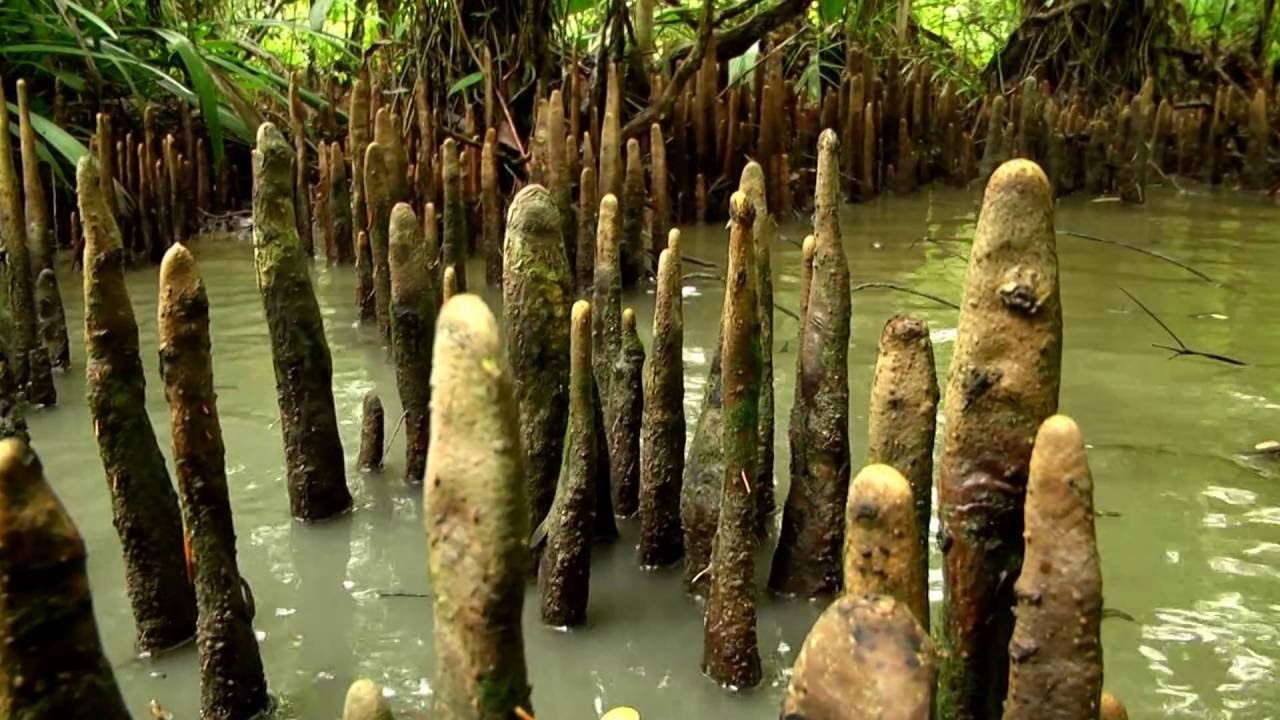 Nilachal Bandarban : Behind The Clouds
Nilachal is one of the most attractive tourist places in Bangladesh situated at Tiger Para, about 5-6 km away from Bandarban, which is also known as Tiger Hill. Many people called the place as Swarga Puri (place of haven) as its astonishing illusive and wild landscape.
Kaptai Lake Rangamati : Largest Manmade Lake And Hanging Bridge
Kaptai Lake is one of the most beautiful tourism in bangladesh with blue watery lake. The area of the Lake is about 11,000 km2. You will definitely enjoy the natural beauty of the lake and able to discover the beautiful Bangladesh,when you will journey by boat there.
Sonargaon, Dhaka
Sonargaon is the Oldest Capital of Bangladesh; this is one of the best Bangladesh tourism place. Mainly for the people who love to visit historic significances of the place. It has lived many historic periods under the government of Sultanates and empires. Eventually after, British took the control of it and it lost its significance. But it further developed with neighborhood settled named Panam City. Much of Hindu and Mughals era building are ruined and much of them are gone but some have survived and still living. So it gets much significance on the topic of Bangladesh tourism.
Lalbagh Fort – Dhaka
It is most popular and well-known fort and signature of Art and crafts from Mughal Empire. It has one more identity as Aurangabad fort, Situated in Lalbagh, Old Dhaka. Situated on the Bank of River Buriganga with rich red soil.
Lalbagh Fort contributes with three buildings, The Mosque at the west side, The Tomb of Pari-Bibi situated middle of the Fort and The Diwan-i-aam Palace at the east side. The mosque still used to prayer and the art of Fort amaze the visitor, especially the designing structure of the tomb of Pari-Bibi is designed gorgeously. It catches the tourist attractions in Bangladesh. Designed with Marble stones, tiles, and the top dome is covered with pure copper.
Sixty Dome Mosque, Bagerhat
Now you will be amazed to know about this Mosque. Sixty Done mosque is an ancient mosque in the Begarhat City of Bangladesh. Correct information about its construction cannot be found as it was situated in any time in history.
Its specialty to see is that it is sixty dome construction. The mosque was built many years ago and it is located in one of the three heritage areas.
Mosque has eleven Door walls east side. The north and south walls have seven doors. Beautiful Bangladesh offers the various Bangladesh tourism place for visitors or outsiders who come to enjoy their holidays in true peaceful manners or want to make the experience of real historical places or natural imagery.
Dhakeshwari National Temple is one of the great tourist attractions in Bangladesh, situated at Dhaka. Dhakeshwari is a symbol of Hinduism in Bangladesh. The name Dhakeshwari eludes to its allegiance to the Goddess of Dhaka and all kinds of visitors should ensure to show respect for the holy beliefs of those who frequent this ancient and large temple.