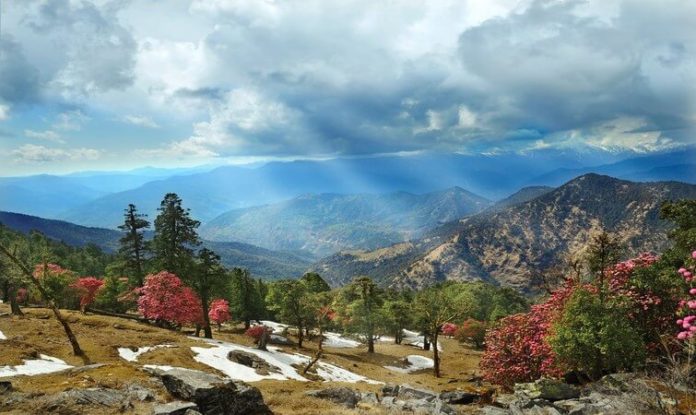 SOURCE : www.tripsaround.in

Chopta, popularly known as the 'mini Switzerland', is an eternally beautiful hill station with phenomenal natural beauty. It is located at an altitude of 2600mts above the sea level. The place is shrouded with dense forests and has diverse varieties of flora and fauna comprising mainly Rhododendron and deodar trees. This picturesque location provides an extremely beautiful view of the snow-capped Himalayas. It is a haven for the nature lovers, ideal for relaxing away from the hustles and bustles of city life.
Places to see at Chopta: The exotic site is dotted with few sightseeing spots. These include: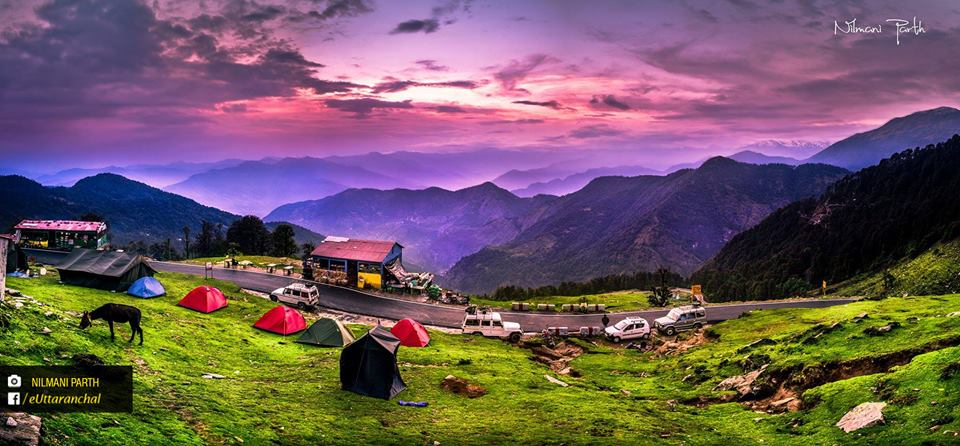 Tungnath Temple
Tungnath is the highest temple of Lord Shiva perched at an elevation of 3,680mts above sea level. The sanctity of the region of Tungath is considered unsurpassed. Tungnath is one of Panch Kedar and Shiva's arm is worshipped here. The trek to highest temple of Lord Shiva commences from Chopta. You can reach Tungnath by a 4km easy but steep trek.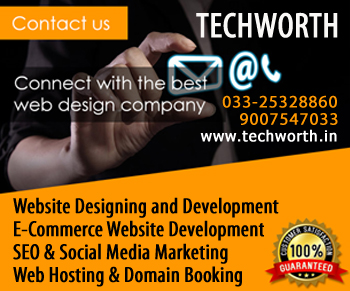 Chandrashila
Chandrashila can be reached after a little more than 1km trek from Tungnath. From Chandrashila you can enjoy 360 degree panoromic views of the gigantic Himalayas. Chandrashila is the highest point of the mountain on which Tungnath Temple and Chopta are located. Chandrashila is situated at an astonishing altitude of 4090mts above sea level.
Nearby attractions around Chopta: There are also a number of places to visit in Chopta. These include:
Madhmaheshwar 
It is a temple dedicated to Lord Shiva, where almighty is worshipped in the form of navel – shaped lingum. It is situated at an elevation of 3,289mts above sea level. The temple architecture belongs to the north – Indian style. The natural scenery of  Madhyamaheshwar is invigorating, with deep gorges and Himalayan valleys. Budha Madhyamaheshwar is situated 1.5 km above Madhmaheshwar temple.
Deoria Tal
It is situated at an elevation of 2,438 mts. above sea level. Deoria Tal can be reached by an easy 2km trek from Sari village located on Guptkashi-Gopeshwar road. This lake has captivating surroundings with forest all round it. The reflections of Chaukhamba peak in the crystal clear water of Deoria Tal creats a magical world.
Kalimath
Kalimath is one of the sidha peeths of the region and it holds immense importance. This sacred temple is dedicated to Goddess Kali. The temple is visited by devotees in large number and especially in 'navratras'.
Gaurikund
Gaurikund is the commencement point of the trek of 14kms to the sacred shrine of Kedarnath. The place is named after Goddess Parvati, wife of Lord Shiva and a temple Gauri is also situated here. It is believed that Lord Shiva accepted to marry Parvati at this place and married her in Trijuginarayan. The place offers vivid greenery with Vasuki Ganga flowing from below. Gaurikund is situated 50kms from Chopta. The place also has natural thermal springs.
Gopeshwar
The view of Chamoli from Gopeshwar is very picturesque. The town of Gopehswar is the administrative headquarters of the Chamoli district. There are sevaral ancient temples in Gopeshwar with great religious importance. The main attractions are the ancient temple of Lord Shiva, Vaitarni Kund and the splendid views of the Himalayas. Trek to Rudranath commences from Saggar which is situated 5kms ahead from Gopeshwar on Guptkashi-Gopeshwar road.
Things to do in Chopta: Enjoy the picturesque beauty of Chopta at Kedarnath Wildlife Sanctuary or Korak Musk Dee Sanctuary. Pay homage at Tungnath or Ukhimath. The alluring beauty of Chopta is best explored on foot. It is an ideal location for trek lovers. Follow some beautiful trek routes to explore the natural beauty of this tiny hill station in Garhwal region. Shoppers can pick up local handicrafts that are excellent souvenirs.
Best time to visit Chopta: The best time to visit Chopta is during the summer season, from March to May.
How to go ?
By Air
The region of Chopta lies 226 kilometres away from the city of Dehradun, which houses a major airport called the Jolly Grant Airport. This airport is well connected to the capital city of Delhi, and flights can be taken to this airport in order to reach Chopta from there. Flights from Delhi to Dehradun will be available,frequently.
By Train
Dehradun is the nearest rail head and is well connected from the rest of the country. From here tourists can either hire a taxi or take a bus to reach the valley.
By Road
Buses can be taken to the Chopta valley from Dehradun, Rishikesh, Hardiwar and other nearby locations. Buses from Dehradun to Chopta valley, and air conditioned and non air conditioned buses will be available.
[AdSense-B]
Where to stay ?
Chopta does not offer a wide range of accommodation facilities. Few options are:
Mayadeep Resort: +91-9412029486, 9927853631
Hotel Narayana n Invitation: +91-8958047108, 9410935649 Website: ww.hotelnarayana.in
Note : Phone numbers given above are according to the information available with us. If you find any contact number/s given above is/are incorrect or not in use, please let us know.
http://hotels.tripsaround.in/search/