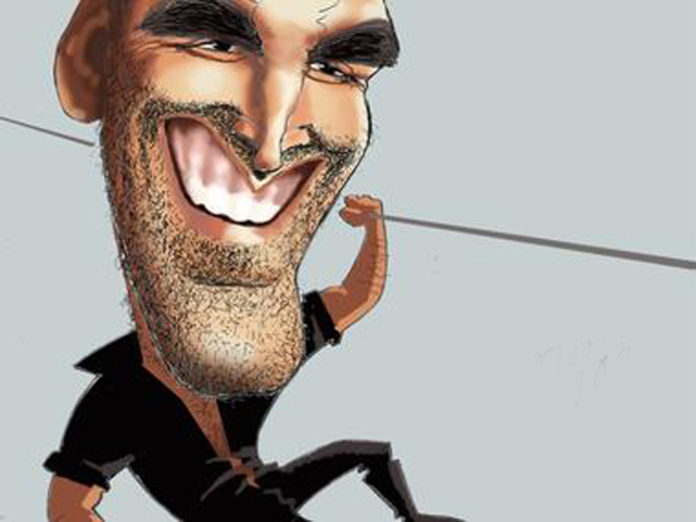 The qualification of indian film stars will surprise you. This is a sneak peek in the educational background of Bollywoods actors and actresses from different eras!
Malaika Arora

Malaika Arora pursued a college degree from Jai Hind College in Mumbai but did not complete it on account of professional engagements.
Kangana Ranaut
Failure hit Kangana Ranaut in the form of a chemistry paper in the 12th standard. While the actress had once thought of becoming a medical professional, she decided to not appear for the AIPMT exams. Instead, she focused on her passion for modelling and acting and is currently the proud recipient of many national awards.
Randeep Hooda
Randeep Hooda completed his schooling in New Delhi from Delhi Public School (DPS) and holds a Bachelors degree in Marketing, which he pursued in Australia
Preity Zinta
Preity Zinta completed her schooling from The Lawrence School, Sanawar, which is a private boarding school in Himachal Pradesh. She went on to pursue higher education in Shimla and graduated from St. Bede's College in Shimla with a degree in English honours. She completed her post graduation in criminal psychology before taking up modelling.
Ameesha Patel
Ameesha Patel studied at the Cathedral and John Connon High School in Mumbai before leaving for the US to study economics at Tufts University in Medford, Massachusetts. She has also earned a degree in bio genetic engineering from Boston University. She was reportedly offered a job at Morgan Stanley, but she refused the offer to pursue a career in Bollywood.
Karisma Kapoor
Karisma Kapoor allegedly dropped out of school soon after she entered the sixth standard to pursue acting.
Vidya Balan
Vidya Balan studied inSt. Anthony Girls' High School, Mumbai. She graduated in sociology from the prestigious St. Xavier's College and later earned a master's degree from the University of Mumbai.
Akshay Kumar
Akshay Kumar has admitted to having dropped out from college to become a martial arts teacher. While he was scared of showing his report card during his school days, Kumar can claim to multiple prestigious awards with his head held high.
Amitabh Bachchan
Let us begin with Mr. Amitabh Bachchan. He loved studies and didn't stop after completing his graduation from Sherwood College in Nainital. He went to Delhi and did a double major in Science and Arts from Kirori Mal College! Guess all that education did help him in turning out to be not just a great actor but a wonderful human being with a statesman like personality.
Salman Khan
When we are talking of good physique, how can we not talk about the trendsetter of gym-toned bodies across the country, Salman Khan! He did his schooling from Scindia School in Gwalior and St. Stanislaus High School in Mumbai. However, he never finished college despite taking admission in National College, Mumbai. Good for his fans, we got to see him on screen sooner than later.
Ranbir Kapoor
Following Salman's footsteps is Ranbir Kapoor who did complete his schooling but dropped out of HR College in Mumbai only after two years of education. But he pursued his love, acting, from the renowned Lee Strasberg Theatre and Film Institute in New York! The lad is surely smart and invested his time in what was close to his heart.
John Abraham
Another well-educated actor that Bollywood can be proud of is John Abraham! Yes, don't be surprised, behind all that great physique and dashing looks, lives a studious intellectual mind. He studied economics at Bombay Scottish, in Mumbai and then went on to do his MBA from the Mumbai Educational Trust. A sharp mind there!
Amir Khan
One of the smartest and perfection-oriented actors around, Aamir Khan also can't boast of great education. He barely completed school and jumped into the big crazy world of movies, which was his calling. Guess, education's loss, our gain!
Shahrukh Khan
Any discussion of such kinds can not be complete without mentioning the heartthrob of millions, King Khan, Shahrukh Khan! He completed his graduation from Hansraj College in Delhi and then enrolled in Jamia Millia Islamia for Masters' in Mass Communication but alas, couldn't complete it. After all, he had to become the real master of his game; hence, text books were left behind.
Parineeti Chopra
The bubbly Parineeti Chopra has got a triple honours in Business, Finance and Economics from Manchester Business School in United Kingdom! Now that's called being genius, isn't it?
Deepika Padukone
However, Deepika is showing all her brains and intelligence even without studying much. Yes, she did her schooling from Sophia High school and then joined Mount Carmel College in Bangalore but left it for her modeling career. Wise choice!
Katrina Kaif
But the last actress in our list takes the cake. Katrina Kaif has no formal education to boast of as she kept shifting from one country to another, all through her childhood. All she got was home education which her mother provided but we guess it was fairly good enough. See where she has reached!
Soha Ali Khan
Soha Ali Khan studied at The British School in New Delhi and went to Oxford to study geography. She has also studied International Relations at the London School of Economics and Political Science and earned a Masters Degree.
Kajol
Kajol began her career in acting at the age of sixteen. While she planned to return back to her education, her successful career meant that the actress decided to drop the plan and completely focus on her work.
Arjun Kapoor
Arjun Kapoor decided to drop out of school after he failed in an examination in the 12th standard. Instead, he went on to pursue an acting course at a renowned acting school in Mumbai.
Varun Dhawan
Varun Dhawan holds a degree in Business Management from the Nottingham Trent University, United Kingdom.
Sonam Kapoor
Sonam Kapoor has studied Political Science and Economics from the University of East London. Sonam completed her schooling from Arya Vidya Mandir School in Juhu, Mumbai.
Sonu Sood
Sonu Sood is a graduate in Electronics Engineering from Yeshwantrao Chavan College of Engineering in Nagpur, Maharashtra.
Sonakshi Sinha
Sonakshi Sinha graduated in fashion designing from Shreemati Nathibai Damodar Thackersey Women's University (SNDT), Mumbai.
Ayushmann Khurrana
Ayushmann Khurrana has majored in English Literature and has a Masters in Mass Communications from Punjab University.