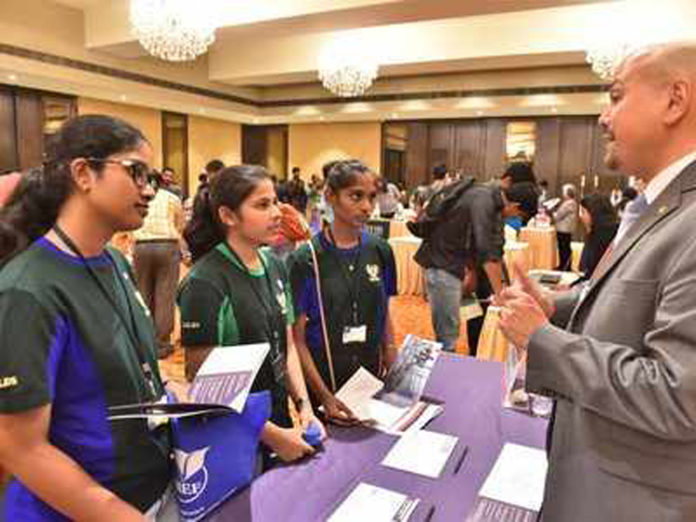 There has been a steady increase in the number of Indian students seeking admission in American educational institutions for the fifth consecutive year.
According to the Open Doors Report on International Educational Exchange released on Tuesday, the number of Indians studying in the United States increased by 5.4 per cent over the last year to 196,271. This even as US President Donald Trump continues to take a hard stance on immigration reforms to visa issues.
Speaking at the US-Indian Educational Foundation on the report release occasion, Minister Counselor for Consular Affairs in the Embassy Joseph Pomper said, "Looking at the past 10 years of data, the number of Indians going to the US has doubled. The reasons are clear: Indian students are looking for a great education and the US continues to offer this."
Published by the Institute of International Education, Open Doors has conducted an annual survey on international students in US since its founding in 1919 and in partnership with the Department of State's Bureau of Educational and Cultural Affairs since 1972. Following China, Indians make up the second highest group of international students in US today.