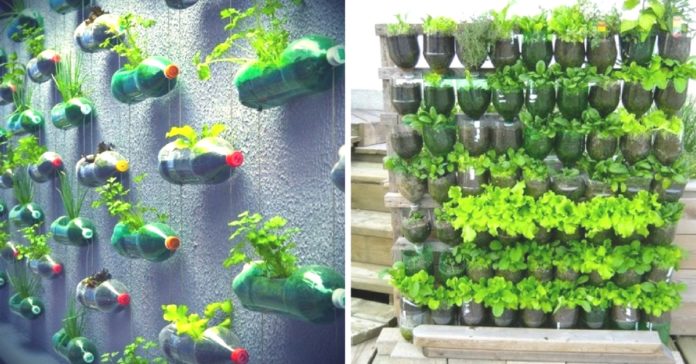 Having trouble disposing of plastic bottles? You are not alone. Plastic bottles that are constantly thrown away by train passengers have proven to be the biggest source of environmental waste at the Aluva Railway Station in Kerala. However, the local railway authorities have found a way to deal with this problem, reports Mathrubhumi.
Aluva is a municipality, and a region in the Kochi Metropolitan Area of the Ernakulam district in Kerala and is the second busiest station in the state.

"Aluva is an important halting stop for all passenger trains passing through the region except the Rajadhani Express and a few super-fast trains. This is a convenient station to alight for passengers travelling to Kalamassery, North Paravur, Kodungallur, Perumbavoor, Moovattupuzha and Munnar. It also serves passengers to and from Kochi International Airport," according to its Wikipedia page.
The cleaning staff at the station were instructed to collect these bottles, and create a vertical garden under the supervision of local railway authorities.Passengers and visitors can see the garden from the entrance itself. These vertical gardens are made of over hundreds of red and blue plastic bottles, with multiple varieties of plants grown inside them.