Advertisement
Sung by popular Greek singer Stelios Kazantidis, the 'Madhubala' song is a lover's cry for his beloved who he has lost
Greece was at one point of time a big admirer of Hindi films. And one of the stars who ruled the Greek hearts was Madhubala, called the "Venus of Indian cinema". Many Hindi songs had their Greek versions recorded by established artistes around the 1960s. Madhubala, known as 'Mandoubala' in the Mediterranean country, however, had a specific work dedicated to her.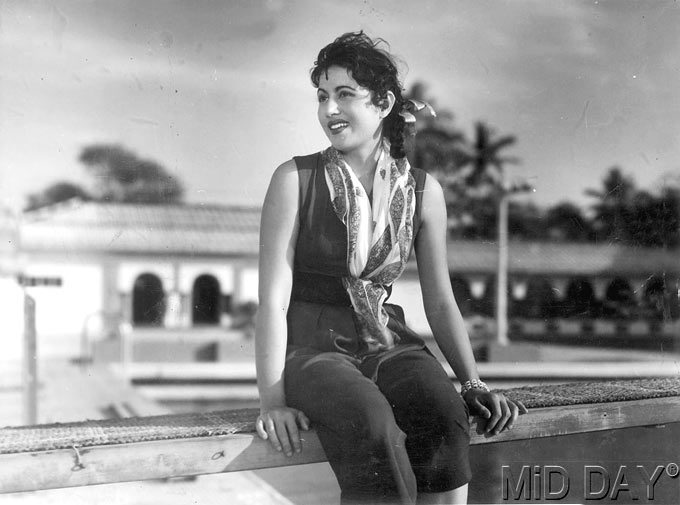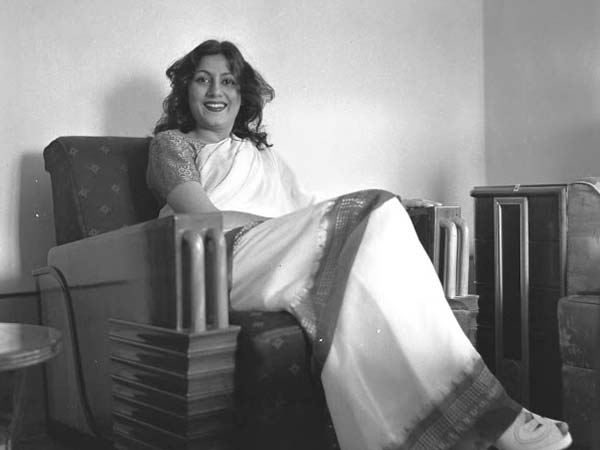 Greece and India have quite many things in common. Apart from rich culture, we share a love for cinemas. In India, we have a craze for Hollywood and Bollywood movies and decades ago, Greece fell in love with Bollywood movies.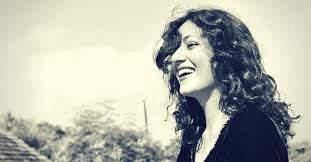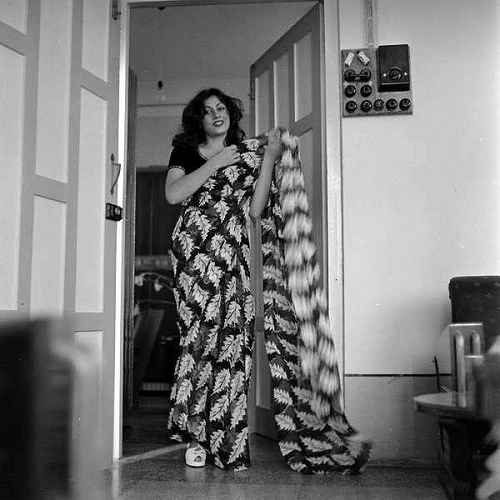 Raj Kapoor was a household name in Russia, Amitabh Bachchan is one of the most popular stars in Egypt. Peru, Germany, and Nigeria love Shah Rukh Khan. In China, Aamir Khan's Dangal is still breaking records. Greece connected with India through its movies and soulful music.
It was so popular that Greek educationist Helen Abadzi has written an article on how Hindi movies conquered Greece around 1960.
And one of the stars who ruled the Greek hearts was our very own Madhubala, one of the most beautiful actresses of all time.
In her article, 'When India Conquered Greece: Hindi Films of the 50s in Greece', Abadzi writes how Greece fell in love with Hindi movies, their music, and actors.
At that time, Greece was still recovering from the effects of World War II and the economic condition at that time was quite bleak. The second world war and a subsequent civil war had destroyed the countryside and killed many inhabitants. There was a climate of desperation and it was then that Hindi movies made an indelible impression, she writes.
"The plots of the movies resonated with the wounded Greek psyche. Suffering women, street children who had to drop out of school, jealous sisters-in-law, vengeful mothers-in-law, interdependencies, betrayals, and frequent unhappy ends resonated with the difficult choices of poorly educated Greek people subsisting in large cities.
In particular, the characters appealed to poor women. The maidservants and factory workers saw themselves depicted on the movie screen, hoping for deliverance," Abadzi writes.
Most of the Hindi movies made during the time were love stories set in a background of tangled family relations, poverty, exploitation, and misery with the plot interspersed with songs and dances.
"The ability of these heroines to express pain made the beautiful and haunting songs that they sang instant hits. It was only natural that the emotions of the poor Greeks would be expressed through those very same melodies," she writes.
Because of the popularity of the movies and the music, many Bollywood songs had their Greek versions sung by various artists. According to the author, over 110 greek numbers were inspired by popular Hindi songs.
Sung by popular Greek singer Stelios Kazantidis, the song is a tribute to Madhubala's ethereal beauty, her poise, and grace. The song is also lovingly hummed in Cyprus, which speaks Greek. Loosely translated, part of the lyrics will mean something like this:
Sung by popular Greek singer Stelios Kazantidis, the 'Madhubala' song is a tribute to the Indian actress' ethereal beauty and grace. Set in the Rebetico/Laiko genre of Greek music, the song is a lover's cry for his beloved who he has lost. It is however not clear who wrote the song that immortalised the eastern beauty. While some say the lyrics was by Kazantidis himself, it is also attributed to female lyricist Eftihis Papayiannopoulou by many.
The Madhubala song was a huge hit, and people still listen to it. Loosely translated into English, the song goes like this:
"I wish I could see you and then die, my dear.
My soul wants only this.
Since I lost you, I'm melting,
I cry out your name with pain,
Mahdubala, Mahdubala."
Mantoubala, Recorded at Columbia Studio's in Athens on March 29, 1959
Madhubala, known as the "Venus of Indian cinema" for her remarkable beauty, was an incredibly popular figure in Greece during the late 1950s and early 60s. Such was her popularity that Greek singer Stelios Kazantidis penned a song in dedication to her ethereal beauty in the classic Greek genre of Rebetico/Laiko. Kazantzidis composed this song after he saw a Hindi film starring Madhubala.
Loosely translated into English, a segment of the lyrics read:
"Madhubala / love me sweet/ I long for you to come near me again.
Since I am lost, I call your name with pain
Madhubala, Madhubala"