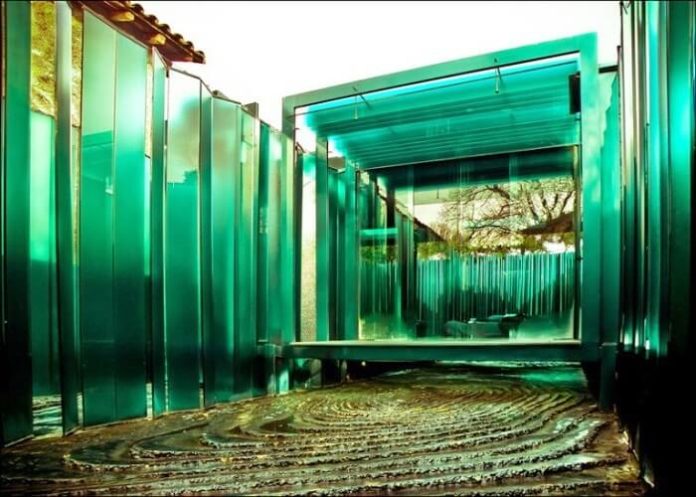 From tree houses to penthouses, ultra luxury resorts to swanky villas, and basic hostels to extravagant hotels, the iconic country of Spain leaves no stone unturned when it comes to offering the best accommodations to its tourists. Continuing its legacy, the country's hotel sector recently received an extraordinary boost in the form of an utterly unique glass hotel in Spain, which is claimed to be the first of its kind.
About The Glass Hotel In Spain
Located in the small town of Olot, Les Cols Pavellons, is the new best place to be, for travelers who are looking for an out of the world experience during their stay in Spain. Housing only 5 rooms, this property strives to deliver an experience that will leave its customers mesmerized. Here are certain highlights of the hotel that will take you to an imaginary world.
5 magnificent rooms featuring glass floors and walls along with aesthetically pleasing decors.
A Michelin-starred restaurant built inside a 13th century farmhouse to deliver a countryside vibe along with lip-smacking food.
See-through glass floors that allow a full view of the Earth below your feet.
Sans all the modern equipments like furniture, television, phones, or beds, the hotel rooms are pure crystal glass cubes with only a lounging, minibar, and lights that let you find inner peace amidst a soothing environment.
These rooms disconnect a person from the real world, and let him rest in the arms of nature. The tranquility, and serenity of the place allow people to find inner peace, and discover the true essence of natural beauty. The abundance of nature spread around the hotel makes up for dreamy landscapes that will leave you awestruck.
Other perks of staying at this spectacular accommodation are that travelers get to explore nearby attractions like Museu de la Garrotxa, and Garrotxa Volcanic Zone Natural Park. One can also visit the mesmerizing city of Barcelona which is just a 2-hour drive from this hotel.
Miscellaneous Details
Address: Avinguda de les Cols, 2, 17800 Olot, Girona, Spain
Price/Night: Starts from INR 24,700 (double-sharing basis & tax excluded)
Phone: +34 699 81 38 17