Padma Awards 2019: Musician Shankar Mahadevan, dancer and producer Prabhu Deva received the Padma Shri, while the Padma Bhushan was conferred on journalist Kuldip Nayar, and actor Mohanlal among others.This year's Padma awards took place at the Rashtrapati Bhavan, New Delhi on Monday.

As many as 112 "inspiring" personalities were selected for this year's Padma awards and their names were announced on the eve of Republic Day this year. The remaining awardees are likely to be conferred the honour at another function to be held on March 16, a Home Ministry official said.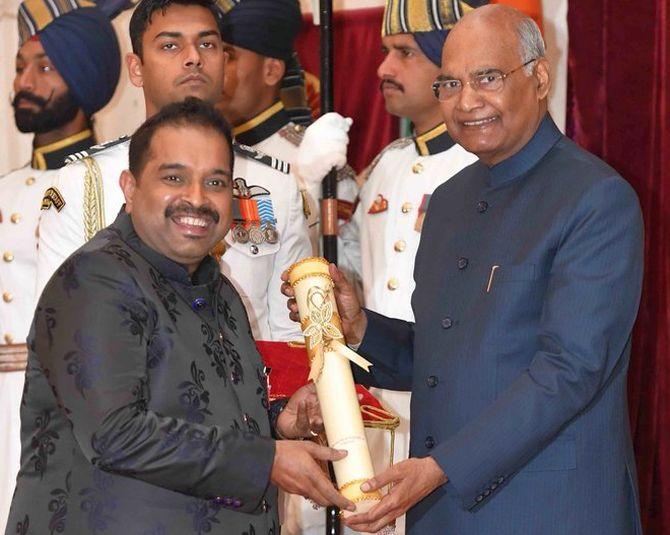 Shankar Mahadevan Narayan presented with the Padma Shri for Art. A prominent singer and music composer, Mahadevan has been performing the world.