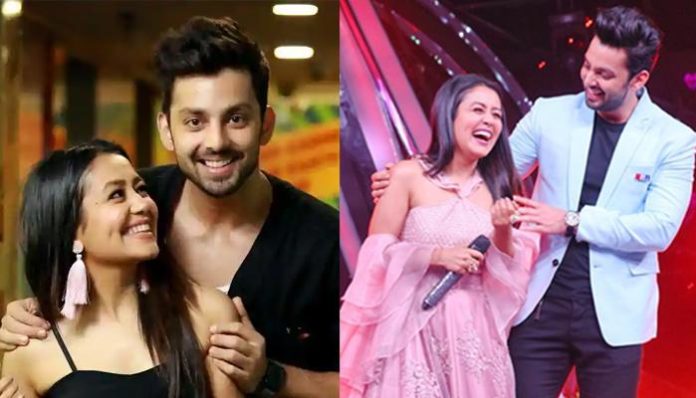 Nowadays, social media has proved to be a tricky territory as when someone posts anything, it's taken in a completely different sense. And then they are bombarded with either hate comments or words of wisdom from social media users. Breakups are indeed painful as it takes a toll on us emotionally. And what follows next usually is venting it out on social media with some emotional quotes which eventually ends up in regrets! Something similar happened with the ace B-town singer, Neha Kakkar.
Neha Kakkar was madly-in-love with Yaariyan fame, Himansh Kohli and since Valentine's week 2018, the questions of them sharing a romantic relationship surrounded them and their Instagram posts seemingly confirmed those rumours. After a few months into dating, Neha announced on her social media that they have parted ways, which left Nehansh (fans lovingly called Neha and Himansh) fans in shock.
Neha Kakkar even shared a series of cryptic Instagram stories which might be a message for her once-love-of-the-life, Himansh. But we will share the same in the following paragraphs, and before that, let us give you a follow-up on what Neha feels about the social media flak. In an interaction with Bombay Times, Neha was asked about being judged for the heart-wrenching posts she shared on Instagram from her ex, Himansh.
In an interview with Dainik Bhaskar, Neha Kakkar labelled her breakup as the 'worst phase of her life'. She was quoted as saying, "That phase of my life was very difficult. Yes, I was into depression and it was difficult for me to cope up with it. It was the worst phase; however, I have come out of it now. Right now, all I can say is that being single is the best feeling of my life. You know what, when I was in a relationship, I was not being able to give time to my family and my friends. At that time, I dedicated all my time and energy to that person who does not deserve it. I missed so many beautiful moments with my family members, especially with my siblings. And guess what; in spite of giving him so much time; he always complained of not being together."
Nevertheless, Neha is happy to be single again as she had mentioned in another interview, "Thankfully, I have moved on from this bad relationship. I am really in a happy space now. I have realised that my family is more deserving than anybody else in my life. I am happy with whatever happened because that made me realise the importance of my family members. With this bad experience, I am not open to love again. As I said, I am happy to be single!"