Prime Minister Justin Trudeau has fired Canada's envoy to China. Ambassador John McCallum had said it would be "great" if the US dropped its extradition request for a top Huawei executive arrested in Vancouver.
Canada has fired its ambassador to China after he made a series of public remarks that appeared sympathetic to an executive from Chinese telecom giant Huawei who is currently detained in Canada.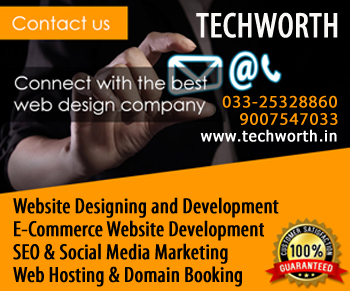 Canadian Prime Minister Justin Trudeau said on Saturday he had asked ambassador John McCallum to resign, a day after the diplomat said it would be "great for Canada" if Washington dropped its request for the extradition of detained executive Meng Wanzhou, Huawei's chief financial officer.
Mr McCallum made that comment after he had already been forced to apologise for several remarks on the case of Ms Meng. Ms Meng, the daughter of Huawei founder and former People's Liberation Army officer Ren Zhengfei, is currently under house arrest in one of her Vancouver mansions, pending hearings that could see her sent to the US to face charges of financial fraud.  Ms Meng's arrest in early December triggered a diplomatic crisis between China and Canada and added another dimension to negotiations in the US-China trade war.
Following Ms Meng's arrest, Beijing threatened Canada with "serious consequences" and, in apparent retaliation, detained two Canadians, including a former diplomat, on vague charges of "harming national security." In a hasty one-day retrial this month, a Chinese court also sentenced a Canadian drug smuggler to death, revoking his earlier sentence of 15 years in prison. "I asked for and accepted John McCallum's resignation as Canada's Ambassador to China," Mr Trudeau said in a statement.
Jim Nickel, the deputy head of mission at the Canadian embassy in Beijing, will take over immediately.  Mr McCallum's dismissal appears to be a response to comments he made on Friday to a Canadian newspaper. He told StarMetro Vancouver that "if [the US] drops the extradition request, that would be great for Canada". A day earlier, Mr McCallum was forced to admit he "misspoke", after telling media that Ms Meng had strong arguments to fight her extradition. "There has been no political involvement in this process," Mr McCallum said.
Ottawa has faced accusations from Chinese officials and commentators that Ms Meng's arrest is part of a US plot to contain the rise of Chinese technology. Huawei is the world's largest telecom equipment maker and is rolling out its 5G equipment worldwide this year. Huawei has said it has "every confidence that the Canadian and US legal systems will reach a just conclusion" on Ms Meng's case.
The company could face being blocked from Canada's 5G market pending a review of the country's rollout of 5G technology. China's ambassador to Canada has warned of "repercussions" if Ottawa does block Huawei. The US is seeking Ms Meng's extradition on the grounds of fraud, alleging she lied to American banks about Huawei's business relationships in order to circumvent sanctions on Iran.
While the US and Canada have an extradition treaty, Canada does not extradite those accused of actions that would not be crimes in Canada and also applies its Iran sanctions differently to the way the US does, providing legal wrinkles that Ms Meng could use to fight her extradition. Earlier this week, twelve former ambassadors from several western countries and scores of prominent academics published an open letter urging the release of former Canadian diplomat Michael Kovrig and Canadian entrepreneur Michael Spavor. The Canadians' detention under harsh conditions with severely limited access to legal or consular assistance contrasts sharply with Ms Meng's open court hearings and detention in her own home in Canada.