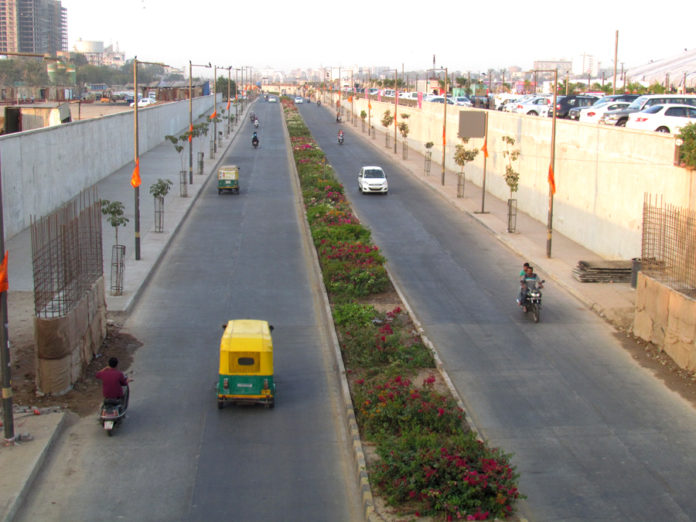 Source – www.tripsaround.in
Ahmedabad, is the largest city and former capital of the western Indian state of Gujarat. Located on the banks of the River Sabarmati, it is 30 km from the state capital Gandhinagar. The city was built by Nawab Ahmed Shah in 14th century and hence derives its name.
Places to see at Ahmedabad: Ahmedabad is an ideal base to explore a number of tourist attractions. These includes:
Gandhi Ashram
Gandhi Ashram is established by Mahatma Gandhi on a quiet stretch of the Sabarmati river in 1917. During the lifetime of Mahatma Gandhi it was known as Satyagraha Ashram and was the center of India's freedom movement.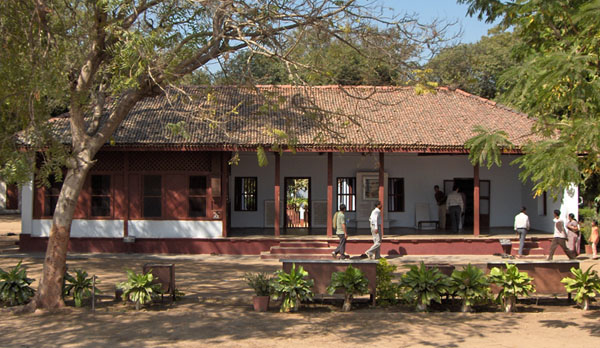 It was from here, in 1930, that the Mahatma began his famous "Dandi March" to the sea to protest against the Salt Tax imposed by the British. 'Hridaya Kunj', the simple cottage where he lived, is preserved as a National Monument. A Gandhi Memorial Centre, a Library and a Sound-and-Light spectacle offer an interesting display of the Mahatma's life and work.
Science City
Located at the Sarkhej Gandhinagar Highway, Science City is an ambitious initiative of the government of Gujarat to trigger an inquiry of science in the mind of a common citizen with the aid of entertainment and experiential knowledge.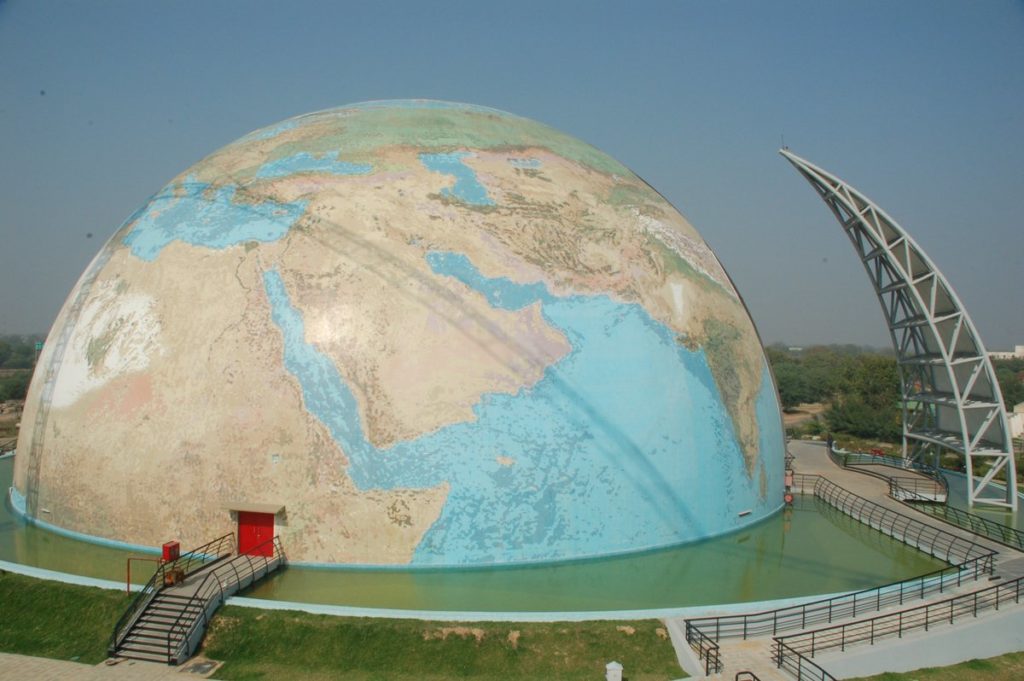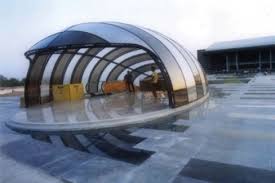 Covering an area of more than 107 hectares, the idea is to create imaginative exhibits, virtual reality activity corners, and live demonstrations in an easily understandable manner. Currently the 3D Imax theater, musical dancing fountain, energy park and simulation rides interest visitors.
Jumma Masjid
Jumma Masjid of Ahmedabad is one of the most beautiful mosques in India. It was built in the year 1423 by the founder of the city, Sultan Ahmed Shah, and is located in the old city. Built in yellow sandstone, this monument is capable of outshining any other monument of Ahmedabad.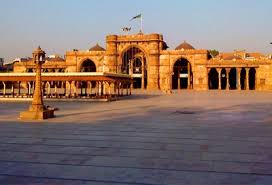 Jama Masjid is a fine example of Indo Saracenic architecture, with the special touch of the Sultan himself. It presents an extraordinary blend of Hindu and Muslim styles of architecture.
Rani Roopmati Mosque
Named after the Hindu wife of Sultan Mohmed Beghara, Rani Rupmati's Masjid in Mirzapur was built between 1430 to 1440 A. D. It has three domes supported by pillars with the central dome slightly elevated so as to allow natural light into the mosque.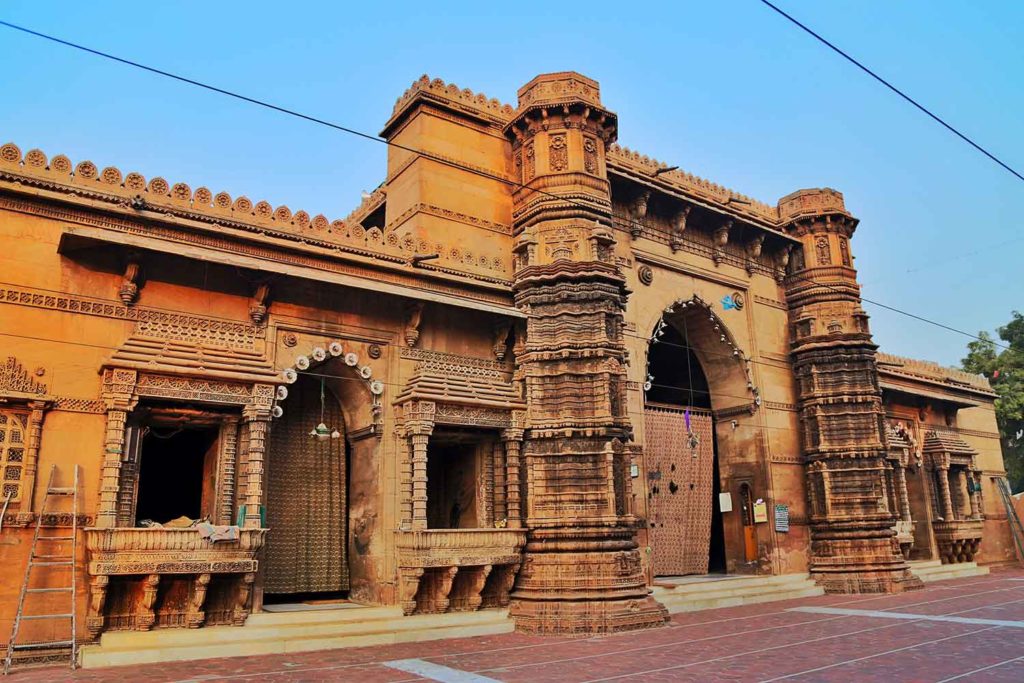 The mosque has richly carved minarets, balcony windows and perforated stone lattices. Its three domes are linked together by a flat roof. However, the mosque and tomb of Rani Sipri at Astodia surpasses it for its planning, structural arrangement richly carved minarets. Popularly known as Masjid-e-Nagina, this mosque is the most exquisite gem of Ahmedabad.
Jhulta Minara
Known as Shaking Minaret or Jhulta Minar, this is an epitome of historic architecture. When one minarets is shaken the other one begins to vibrate. The mosque was built by master craftsmen and the crucial mechanism that causes the vibration is still a mystery.
Sardar Patel National Memorial
Sardar Patel National Memorial is one of the most important buildings in Ahmedabad city of Gujarat. It is a museum as well as an exhibition center, dedicated to the Iron Man of India, Sardar Vallabhbhai Patel. It is located in the Moti Shahi Mahal, in Shahibag area.
Vaishnodevi Temple
Vaishnodevi Temple

A popular temple of goddess Vaishno devi located on S.G.Road (Sarkhej-Gandhinagar highway). It is modeled based on Vaishno devi temple situated in Jammu & Kashmir. It can be seen crowded everyday, and on weekends devotees from all over the India visits this temple. Located on Sarkhej-Gandhinagar highway Vaishno Devi temple boasts of huge crowd round the year that includes devotees and tourists as well. Principle deity being Vaishno Devi the temple is considered to be a true replica of the famous temple in Jammu & Kashmir for what devotees of Goddess Vaishno Devi flocks here round the year. The only difference between the two is that one at Ahmedabad can be visited with in a couple of hours. The Vaishno Devi temple of Ahmedabad also remains flooded with followers during Navaratri and is decorated beautifully when the devotee offers coconut, clothes, fruits, rice etc. The temple draws huge crowds of devotees from all over India.
Hutheesing Jain Temple
This remarkably elegant temple created out of white marble has been sacred to many Jain families, generation after generation. It was built in 1848 A.D. at an estimated cost of 10 lakh rupees by a rich merchant Sheth Hutheesing as a dedication to the 15th Jain tirthankar, Shri Dharmanatha. Traditional artisans working in stone belonged to the Sonpura & Salat communities. The Salat community constructed masterpieces of architecture ranging from forts, palaces to temples. The work of the Hutheesing Jain temple is attributed to Premchand Salat. One scholar has remarked, "Each part goes on increasing in dignity as we approach the sanctuary. Whether looked at from its courts or from the outside, it possesses variety without confusion and an appropriateness of every part to the purpose for which it was intended."
Kankaria Lake
Kankaria is one of the most popular and favorite tourist attraction in Ahmedabad. It is a circular lake constructed in 1451 by Sultan Qutubub-Din. In the center of the lake is an island garden with a summer palace known as Nagina Wadi. The lake is a popular recreation center, surrounded by parks, 'Bal Vatika', an aquarium, a boat club, a natural historical museum and a zoo. The local authority has recently done wonderful changes to the surroundings with the whole perimeter blocked for vehicular traffic to make it wholly a walkway for the tourist to enjoy.
Nearby attractions from Ahmedabad: You can organize short trips to places like:
Lothal City
80 km from Ahmedabad, Lothal city is one of the well known cities of the ancient Indus valley civilization and is one of the primary sites of archaeology. Lothal was an important trade destination till 1900 BC. The most interesting sites here is the dockyard famous for maritime architecture of ancient world and the Sabarmati river just before its meeting with the sea in Gulf of Cambay. It is an example of Harrappan town planning.
Nalsarovar Bird Sanctuary
This sanctuary situated at a distance of 70 kilometers from Ahmedabad represents a pleasant lake with clear blue waters, named Nal Sarovar and a marshy plot which serves as the docking site of an entire caboodle of migratory birds that undertake a sojourn from Siberia to reach this wonderful locale in the winter.
Ranchhodraiji Temple
Dakor, 50 km from Vadodara and halfway to Ahmedabad, is famous for its Temple of Ranchodrai, a manifestation of Lord Krishna, and is a sacred place for the followers of Lord Krishna. The shrine of the Ranchhodraiji Temple has been enclosed in a huge square shaped complex, having four gates to the outer walls. The main door faces the Gomati River of India. The doors to the main Ranchhodraiji shrine remain open throughout the day, except for the afternoon time.
Things to do in Ahmedabad: The sight seeing is the primary activity worth enjoying in Ahmedabad.
Best time to visit Ahmedabad: The best time to visit Ahmedabad is during the winter season.
How to go ?
By Air
Ahmedabad Airport is Sardar Vallabhbhai Patel International Airport, which is about 14 km from the heart of the city. Airport is connected with all major cities in India and also with many cities in abroad, like Muscat, New York, London and Colombo. Pre-paid taxis are available in Airport.
By Train
Ahmedabad railway station is connected to many major cities including Mumbai and Delhi. It is connected to all major cities in Gujarat.
By Road
The closest metro is Mumbai. Bus services are available from Mumbai and also from all major cities in Gujarat.
Where to stay ?
http://hotels.tripsaround.in/accommodations/gujarat/ahmedabad/all
There are both budget and luxury hotels in Ahmedabad. Some options are:
Toran Hotel: +91-079 -2755 9342
Ginger Hotels: +91-079 -6666 3333  Website: www.gingerhotels.com
The Pride Hotel: +91-079 3011 5555  Website: www.pridehotel.com
Hotel Balwas: +91 79 25507135  Website: www.hotelbalwas.com
Note : Phone numbers given above are according to the information available with us. If you find any contact number/s given above is/are incorrect or not in use, please let us know.